Happy Events Management Company
is known for its Arrange of folk dancers and Dance Groop services and its creative and innovative event planning in Rajasthan. Company stands in Jodhpur since 2004. Company has professional team and coordinator for unique approach in each and every event to make it memorable forever. Our dedication is totally committed to successful event management and client satisfaction.
Happy Events Company offers Concept development, Theme wedding planner, Personal events, Corporate events, Marketing events, Community celebration, Film premier, Ramp shows, Seminar, Sports events, Trade fair, Road shows and Product launching management services in whole rajasthan.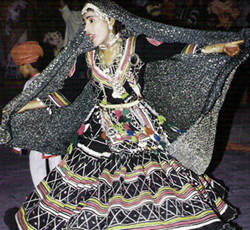 Sharing your responsibilities in good times, happy events offer a comprehensive bouquet of event management service in India. Be it planning for a wedding or birthday party, organizing conferences and launches or simply booking movie or theatre tickets we assure quality, efficiency and promptness in our service. company also offer Event Planning & Event Management Services for personal events, corporate events, marketing events, seminar, sports events, trade fair, consumer shows and product launch.
Please contact us to make your celebration event memorable :
Postal Address
Happy Events
Mr. Naveen Mittal (CEO),
11th B Road, Near Children park,
Sardarpura,
Jodhpur
(Rajasthan) India
Live Contact
:
+91 9460427208
Visit us
:
http://happyevents.co.in
Mail us :
mail@happyevents.co.in